INNPAPER is the result of the close collaboration between 3 Research Centres, 2 Universities, 3 Enterprises and 7 SMEs. Each one of them is specialised in different aspects:  the development the necessary technology for the INNPAPER platform; the manufacturing of the tailored paper; the analysis of the environmental impact of INNPAPER; the transfer of the INNPAPER technology to industries interested in exploiting it; and the communication of the project to society.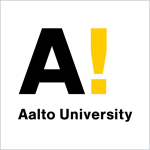 Aalto University was established as a priority project in the Finnish university renewal, with the idea to create a new innovative university merging science and technology, design and art, and business and economics. The Department of Bioproducts and Biosystems is in the School of Chemical Engineering (CHEM), and focuses on new materials and energy technologies, like bio-based materials, such as wood, nanocellulose and biopolymers. In the field of Bio-Based Materials the department's main research areas are mainly linked to fundamentals and engineering of cellulosic nanomaterials, novel lignocellulosic materials and their processing.
Within INNPAPER, Aalto University is in charge of tailoring functional properties on cellulose nanopapers.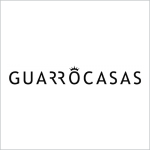 Guarro Casas is a paper producer and is a subsidiary of Arjowiggins, a producer of fine and technical papers, that offers a very wide range of papers for various applications. Guarro Casas has launched the specialty paper Powercoat™ with an ultra-smooth surface dedicated to printed electronics applications, and the connected paper Alive™: the first intelligent paper with electronics inside still printable by graphic printers.
Within INNPPAPER, Guarro Casas will tailor the papers necessary for the common electronic platform and the use-cases. They will also test the re-use and the recyclability of the paper devices and provide an industrial platform to integrate the electronics devices.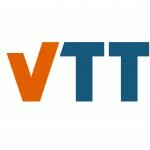 VTT Technical Research Centre of Finland Ltd is a state owned and controlled non-profit limited liability company established by law and operating under the ownership steering of the Finnish Ministry of Employment and the Economy. Its activities are focused on three areas: Knowledge intensive products and services, Smart industry and energy systems, and Solutions for natural resources and environment.
Within INNPAPER they will be in charge of manufacturing the nano- and microfibrillated cellulose grades (CNF/CMF) and films, using its pilot-scale infrastructure, and supply these materials for all the rest of the partners.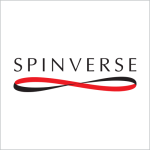 Spinverse is the Nordic leader in innovation consulting, specialized in driving open innovation ecosystems, arranging funding and commercialising emerging technologies. Their technology and business experts drive their clients' R&D&I and business undertaking to develop game-changing solutions.
They offer services to various clients: Large multinational companies, SMEs and start-ups as well as multi-stakeholder partnerships, universities and governments e.g. in the field of automation, chemicals, clean-tech, electronics, energy, ICT, life science, machinery and medical industry.
Spinverse will develop the exploitation, dissemination and business plans for the INNPAPER technologies.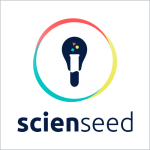 Scienseed is a multifunctional agency for science communication and public engagement. It specialises in the planning, development and dissemination of science communication strategies using products such as video, web, graphic design, animations, apps and videogames, publications, press releases, advertising campaigns and events. Scienseed maintains a strong focus in exploring novel approaches to communicate scientific findings, and develops research & development tools to measure and maximize the outreach of science communication.
Scienseed is in charge of all the communication activities of INNPAPER.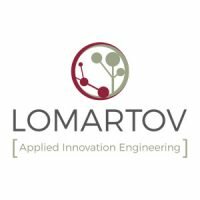 LOMARTOV is a transversal SME, based in Spain, and specialized in environmental consultancy and engineering. Its main goal is to support and catalyze R&D, industrial and technology-based projects from a multidisciplinary approach. Thanks to a validated experience in technology transfer, coaching and assessment, the team can support both the upscaling and exploitation phase of the projects, with a special emphasis on the assessment of the environmental, economic and social impacts of novel technology-based solutions, through Life Cycle Assessment approach, circular economy modeling, and methods from the social sciences. Within INNPAPER, LOMARTOV will be responsible for the environmental and economic assessment of the paper based printed electronic devices, based on a Life Cycle Thinking approach.